Solid State Logic AWS 924
Product Highlights
SuperAnalogue Sound and Total DAW Control
2 in stock
Report Abuse
3 reviews for
Solid State Logic AWS 924
---
0 Customer(s) recommended this item
Reviewed by 03 customer(s)
Recommend this it super cheap and great quality
Thanks guys satisfied
Description
SuperAnalogue Sound and Total DAW Control
The Solid State Logic AWS 924 workstation combines both a premium analog console and an amazing DAW controller, keeping all the functions you need on hand, without the slightest degree of compromise in either sound quality or ergonomics. On the analog side, the AWS 924 is a complete 24-channel/8-bus standalone mixer with 24 analog inputs. Each of the AWS 924's channels features a top-of-the-line SSL SuperAnalogue microphone preamplifier, a line-level input, and a 4-band EQ — all based on classic SSL technology.
A world-class analog console with complete DAW control
With the push of a button, the AWS 924 instantly becomes an ultra-smooth motorized control surface for your favorite DAW. On the return side, a 6-channel monitoring system makes the AWS 924 fully equipped to handle monitoring for up to 5.1 surround-sound mixes, complete with insert points and external metering outputs. A full set of communication options gives you the talkback routing you need. And the AWS 924 even includes a center-section Master Bus compressor based on the legendary G Series console — a feature Sweetwater engineers really appreciate! Mix better-sounding music faster than ever with an SSL AWS 924 hybrid workstation.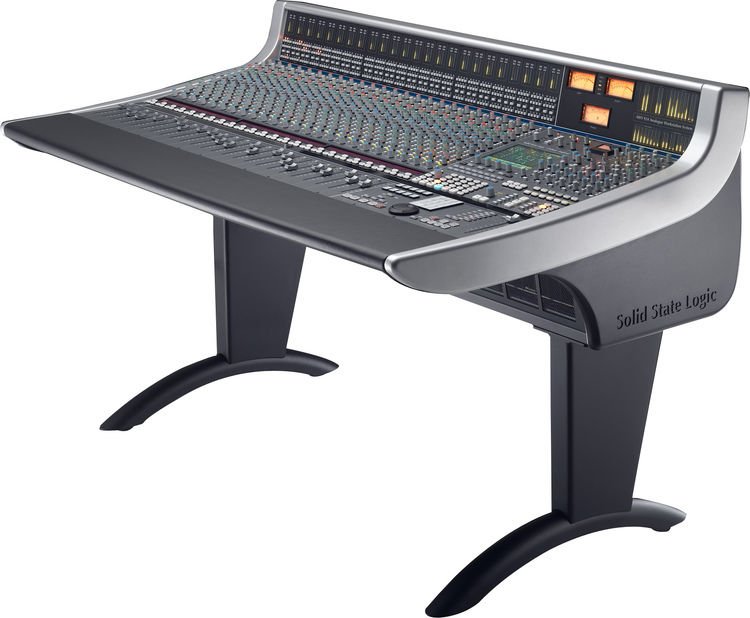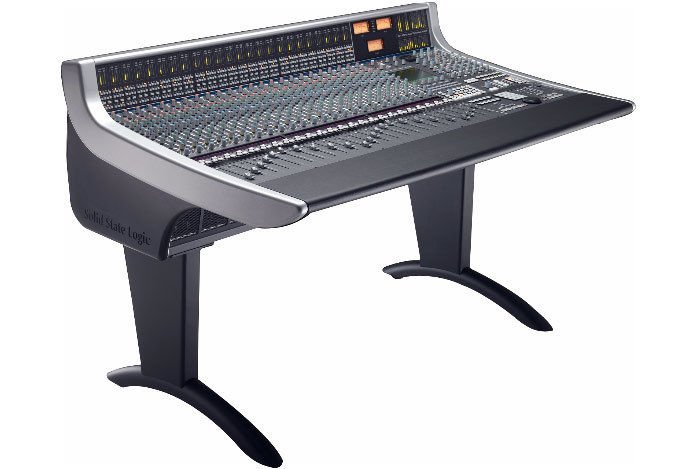 Classic SSL preamps and processing
The iconic SSL sound is a combination of classic preamps, precise and musical EQs, powerful dynamics, and the vitality of smooth analog summing. The Solid State Logic AWS 924 delivers! It all starts off with a full set of SuperAnalogue preamps, which offer up to 75dB of gain, plus switchable phantom power, polarity reverse, a 20dB pad, and mode-dependent insert points. Each channel also comes equipped with a 4-band parametric XL 9000 K Series Channel EQ, which lets you select from the more precise E Series or the more musical G Series tonal characteristics. Top it off with a pair of channel compressors, a Master Bus compressor, and true analog summing, and the AWS 924 is the fully loaded SSL console you really want.
Pristine analog sound lets you get more from your gear
Audio systems are defined by their bottlenecks, such as dynamic range, noise floor, and true frequency response. In most systems, this occurs well before the digital stage, which offers 144dB of dynamic range (at 24-bit) and supports frequencies up to 96kHz (a full 76kHz above the threshold of human hearing). That isn't the case with SSL's SuperAnalogue DC-coupled circuitry design. Using top-of-the-line surface-mount manufacturing techniques, the signal path from any point to another in the AWS 924 offers an extremely wide frequency range with a flat response, next to no distortion, and an almost unmeasurable noise floor. Even if you're recording at 24-bit/192kHz, this console will never be your sonic bottleneck.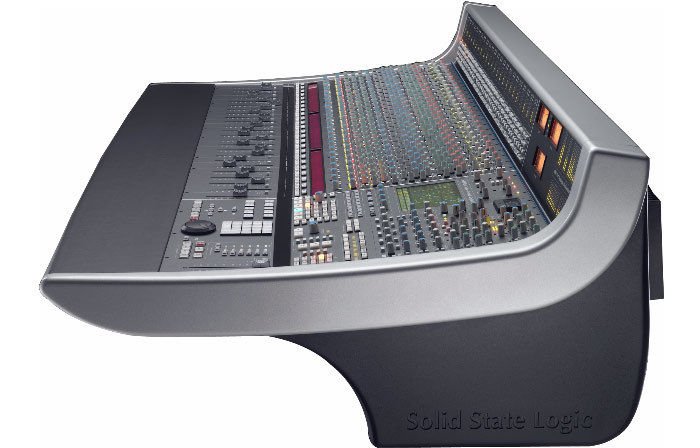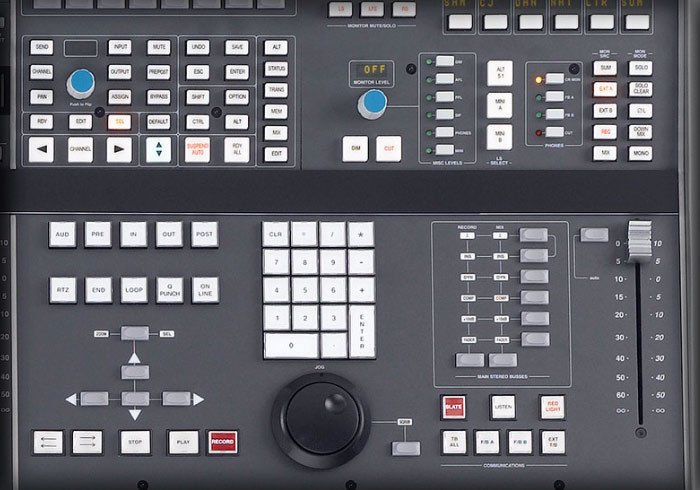 Powerful control surface for your DAW
Setting the stage for the modern hybrid studio console, the SSL AWS 924 and other 900 series models provide you with a fully loaded control surface integrated directly into your workflow. With HUI control via Ethernet, a full set of motorized faders, and versatile V-Pot encoders, the AWS 924 lets you take total control of Pro Tools, Nuendo, SONAR, and many other popular DAWs. A-FADA (Analogue Fader Accesses DAW Automation) mode even lets you seamlessly blend DAW and console automation. A high-quality TFT display with assignable soft keys and a complete set of DAW controls, including transport, streamline everything from track setup to plug-in tweaking, and digital scribble strips provide you with essential information. And with the AWS console's ability to respond dynamically to DAW feedback, your 924 offers a level of software integration that's second to none.
Fully loaded center console section
The AWS 924 center section provides you with comprehensive control over monitoring, talkback, and a whole lot more. Right off the bat, the AWS 924 comes prepared for four monitor setups, including two main mixes up to 5.1 surround and two stereo options, with monitoring inserts and bass management options built right in. In addition to headphone management, there's a complete communications section, which makes talkback and listen functions simple. Finally, the center section is where the Master Bus compressor and two channel-style compressor/gate processors live, which you can apply to the mixes of your choice for classic SSL punch and smoothness.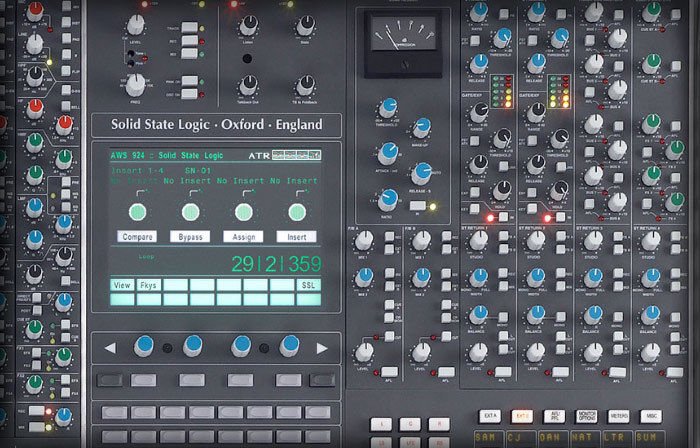 Manage settings with Total Recall
For decades, Solid State Logic consoles have sported Total Recall, a system that allows you to restore each control to its specific setting, so you can recover past sessions painlessly. AWS 900 series consoles take Total Recall to a whole new level, allowing you to restore every setting except those on latching switches and pots with the push of a button. Sophisticated LEDs embedded near each manual control along with the AWS 900 series console's Auto Scan function and detailed TFT display make short work of restoring manual controls as well. What's more, thanks to its ability to interface via the Logictivity software, you can organize your Total Recall snapshots and mix passes, label your channels, and even combine setups with your connected X-Racks.
Solid State Logic AWS 924 Features:
Traditional SSL preamps offer 75dB of gain and classic sound
Per-channel phantom power, polarity reverse, and 20dB pad
3-way, mode-dependent insert points available per channel
4-band EQ with switchable E/G Series characteristics
2 channel dynamics and a Master Bus compressor built in
Same DC-coupled circuit design found in SSL's top gear
Transparent signal path exceeds 24-bit/192kHz resolution
Extremely wide frequency range with flat response
Ultra-low distortion performance won't color your sound
Virtually non-existent noise floor offers extended dynamics
24 channel faders provide DAW track automation
Fully equipped transport offers total playback control
Detailed TFT display lets you access advanced options
HUI control provides compatibility with most DAWs
Responds dynamically to sophisticated DAW feedback
An extensive and logical set of main function controls
Monitor section lets you manage 4 sets of speakers
Communications module covers talkback and listen
Includes cue/bus management, dynamics, and more
Easily store and recall all your console settings
Most settings recall instantly and automatically
TFT display makes resetting manual controls simple
Auto Scan highlights non-matching settings
Logictivity software lets you manage snapshots